With over 20 years of CNC machining experience, our JETT team is able to provide customer products with precision, quality and efficiency.

Our efforts focus on machining of mold bases, short runs and production runs of aluminum and steel components as well as machining secondary operations on cast parts.

Close tolerances are everyday occurrences for us. The ability to work in these tight tolerances allows us to service to the mold making, aerospace, medical and many other industries requiring CNC work.

We are fully trained and experienced in both 2 and 3-D work. With our powerful CAD/CAM software and highspeed 4th axis machining capabilities, no job is too tough for JETT.

A maximum table size of 40" x 20" allows us to handle small to medium size work with ease.

Click for more examples of our work!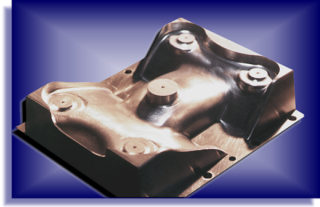 Cavity for lost foam mold


Mold base with large close tolerance hole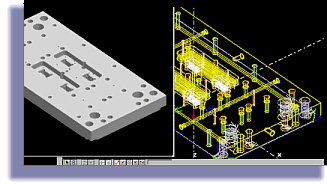 CAD/CAM software to handle most any kind of part geometry